Browsing Category: "Home and Improvement"
Cleaning the bathroom is one of the things I do even before, so a few days ago I decided to clean our bathroom barefooted, it was been a long time since I cleaned it thoroughly because the water supply in our barangay (village) is scarce, the water only runs in the morning for about 2-3 hours.
As cleaning agent I used muriatic acid as well as bleach without using a mask for protection,  I have cleaned it thoroughly from walls to floor. I have turned the lights and fan but I think it was a wrong move because I inhaled so much fumes from muriatic acid leading me to choke and cough, I went out for a bit to inhale fresh air. When I am done cleaning I switched off the light and fan and that's when an electricity bolt run through my finger to my head, I was shocked for a moment but I still managed to pull back my finger, maybe if I didn't I was electrocuted to death.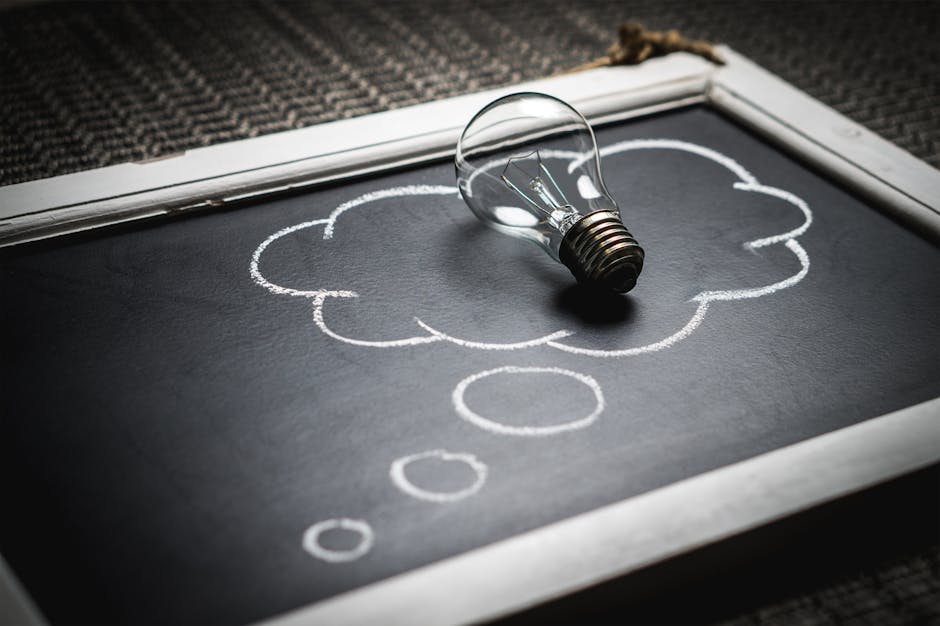 [Photo courtesy of Pixabay/pexels.com]
The bathroom switched light was gone for a minute, I have already thought I broke the switch. I was thinking if I should tell my mother that I was almost electrocuted and I broke the light/fan switch. Thinking she might go to the bathroom and get electrocuted as well, I decided to tell her not to touch the bathroom switch and a little story of what had happened to me inside.
My mother is really epic, instead of being worried to me I got scolded for being careless and splashing water in the wall where the electric switch was.
Anyway, it was the strongest electric shocked I encountered in my life maybe because I am barefooted, the electric switch and the floor is wet as well as my hands.  I thought it was the end of my life but I guess I still have purpose here on earth.
My head aches after I got electrocuted, the lower part just below my ears. I think my brain got an electric shock! The next day, I cleaned our living room using muriatic acid and inhaled more fumes again.
Few months ago my husband and I went to the super market to shop goods for our weekly supplies but before we did, we first went to a store for home supplies and decorations, we are trying to look for blinds for our window but the store is quite big that we almost lost our hope to find one. As we cannot find it we try to look for floor lamps but we all we found are table lamps, so we just walk around passing every shelves and we finally find the window accessories including blinds, hangers and metal pipe  or curtain holders. They have abundant supply of blinds and we try too look for something we are gonna like but the realization came, we don't  know the size of our window. If we are going to buy,  either we are  going to waste money or be happy if the blinds fit the size of our window, it is hard to gamble and wish for luck so we decided not to buy last night. We walk out the door and went to the supermarket to shop our food supplies.
[Photo courtesy of tookapic/pixabay.com]
I am trying to find the tape measure on my bag as what I have remembered I brought one here when I left my home country but I can't find it, wish to find it soon so we can buy blinds for our window. It is quite disturbing  when the light in the garage is on.
I am so busy yesterday cleaning here in our apartment and doing some laundry. After cleaning we also undo the bathroom sink because it was plugged the water is slowly going down. We're like a professional plumber eh, after finishing it there's a lot of mess in the bathroom floor, molds are everywhere just so lucky the  Tile floor installation is smooth it is not bumpy like in our old apartment.
I also like our bathroom tiles and wall because it is all white so you know if the bathroom  is dirty or not, our old apartment tiles is not this good, it looks like made out of bricks what I mean the color resembles like the color of bricks so it is hard to tell if it is fully clean or not plus it leaves marks on my bathroom slipper so  when I brought my bathroom slipper here the brownish color was transferred to the white floor just so lucky that bleach helps me to remove it.
After cleaning our apartment and unplugging the sink I have to go to the store to buy olive oil for our supply then after it I washed our bed cover and clothes, it won't fit into the washer so I need to do two loads. That makes me busy yesterday.
I have nothing to complain here in our new apartment aside from our window doesn't have any curtains at all. So it's bright here in the morning and in the evening because the garage is just beside us. The window too is facing our bed so I don't know if people can see us here from outside, the glass window has an art style and thick too. So I guess they can't see us inside on what we are doing except if they really intended to peep.
My husband and I is planning to buy a curtain but the problem is we don't know how to wear it in our window without making a big fuss on it plus to tie it every morning, so as we looking for a perfect curtain online we have found that there is  made to measure pleated blinds that make us change our minds. Blinds are easy to manage than heavy curtains you can just pull the string if you want to fold it and for sure you cannot make blinds as wiping cloth for hands like what is it usually done in  curtains when someone is lazy to look for a dry cloth.  The good thing pleated blinds has also a selection of colors and  I can't wait to have one maybe creamy white will be just right.
Had a busy day today, I wake up around two o'clock in the afternoon, read bit of news online, clean around our small apartment and cook my food.  Pookie bear and I also fixed our bathroom sink as the water is moving slowly so we are like plumbers unplugging a plugged sink, so the end result I need to clean the bathroom, that's why the whole apartment is smelling bleach right now.
Nothing else happened this weekend aside from I can't wait anymore for a perfect time to wash the thick blanket, so I washed it today so for sure I have no blanket to use tonight, well I thought my task for the day is finished well it looks like not yet.  I just finished cleaning the kitchen specifically below the kitchen sink, its kinda moldy and it is hard to clean as there's only small space, haist!  Into my observation this apartment was built in a wrong way, much better if the kitchen is in the place where the balcony is so when you are cooking the smell is directly going out and not wandering inside the apartment before it popped out.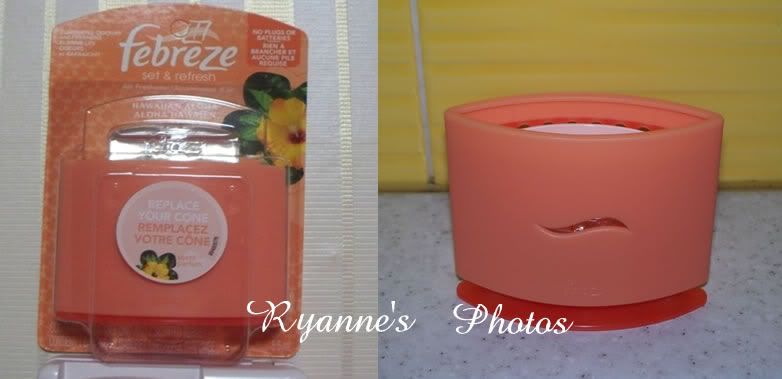 Just thankful that we have this sample from Febreze (Hawaiian Aloha™) where you don't need to plug it or use batteries and it will eliminate odor and freshen up. All you need to do is insert the cartridge and it will activate upon insertion then pull up the bottom for full freshness experience or just remain it close for small spaces.
So right now our apartment especially our kitchen smells like scented perfume, with the bright, tropical scent of Hawaii's beautiful and fragrant hibiscus blooms, such an exotic smell eh. Love it!
All I can say is I am tired and not just feeling tired, I wake up very early  and started tweaking, I have already tweaked my two other blogs but I am not still happy with my travel blog so I might change it again in the near future. Well I am now a  certified self hosted wordpress blogger! Such a relief thinking my blog is safe from Blogger deletion (lol).
Last night Ate Belle installed everything for me which is I am very thankful of. (Thank you again Ate) Pookie bear keep asking me to do things as he knew I am busy so he keep disturbing me,  he even feel a little mad to me because I don't clean properly as I am always on hurry to be in front of my computer so today I cleaned around, clean the molds in the wallpaper,  mop the floor with soap and bleach and clean the kitchen, cooked and be sure the sink is clean with no empty pan waiting to be clean when I am going to cook again. Haha, so right now I am dozed off,  I already feel sleepy and really feel tired, sorry guys for not dropping to your blogs lately, I am busy and going to be busy again, I am not anymore studying but I need to make a narrative report  for my sister, waaahhh. I didn't not watch the movie so how can I make a narrative of it, they are the one who watched it at school, well it's one of the rule of being an old sister, isn't it?
I am excitedly waiting for the box of vitamins  from Mom because Pookie bear says Mom put some Easter chocolates on it. So I am patiently waiting for Friday, yesterday is a holiday it's Buddha's Birthday!
Buddha's Birthday, the birthday of the Prince Siddhartha Gautama, is a holiday traditionally celebrated in Mahayana Buddhism. In Korea the birthday of Buddha is celebrated according to the Lunisolar calendar. This day is called 석가탄신일 (Seokga tansinil), meaning "the day of Buddha's birthday" or 부처님 오신 날 (Bucheonim osin nal) meaning "Welcome Buddha Day". Lotus lanterns cover the entire temple throughout the month which are often flooded down the street. On the day of Buddha's birth, many temples provide free meals and tea to all visitors. The breakfast and lunch provided are often sanchae bibimbap.
There are times I am organized but most of the time I am messy and one fine example are my things as shown below, this is just beside my side of bed where I can just grab the things I need when I am sitting in the floor or in my little chair while doing my task online. As you can see there are boxes where my things are kept, like notebooks, pamphlets, calling cards and some souvenir items. And hey there's also a small bowl of grapes, I am eating it last night but I was not able to eat them all before I slept., so it was just left there because I hate drinking and eating cold food but I love ice cream, what the heck! My battery charger was also in the floor together with my black backpack and a Missha paper bag, my container of candies, accessories and etc., We have a not so large white cabinet just near the front door but it is full of my junk, plus I don't like walking by and by when I need something.
Actually Pookie bear had asked me before if I want a metal shelf for my things but I declined his offer, he got one though for his side of bed. You, know the frugal me reasoned out we are just going to waste it because we can't carry it once we moved.
Yesterday when we are going to gym we found a small wooden shelf in the trash/garbage area (where I took a photo of the sala sets) we didn't care about it because we usually see shelves better than what we saw.  Going home after gym Pookie bear asked me if I want it, he said its kind of dirty. I said No then Yes and I can clean it so he returned because we are few steps away and carry it. I run home, haha and tease him "garbage picker". Haha, wala akong utang na loob (inner debt). So I cleaned it last night and let it dry in the balcony as the wood is wet, maybe its been there since last night because it rained until morning. Today when it is already dry, I just glued the outer strips/layer (zoom it and you can see a thumbtacks) it seems the previous owner did not think of using glue/rugby, he use thumbtacks and brown packaging tape to attached it and when we picked it the strips are almost gone but with the help of the thumbtacks and brown packaging at the top it is still attached to the body.
Anyway here's what my side of bed looks right now, as you can see it is really just beside my bed and looking to my computer screen I am busy dropping EC cards. Maybe you are wondering why the flower is quite far from the Pringle's container, my camera is situated in the center you can't just see it because I am using it to take the photo below. The bowl of left over grapes is still there, lol.
I placed it in the corner because it does not look good with the first position (above picture). I think Pookie bear is already annoyed of my messy junk in the floor, I cleaned it but once I need things I can't return it to proper position as I am quite busy clicking and dropping. He knows I wouldn't accept a new metal shelf, so he picked the wooden shelf without embarrassment knowing he is white foreigner. Haha, as what he says Reduce, Reuse, Recycle – thank you sweetie! Mwah!
Seriously I need a break, I need a break from blog hopping what I mean Entrecard dropping.  Since I decided to add my two blogs in entrecard I am dropping cards over time,  my schedule  is in the afternoon or evening I am going to dropped using my two new cards, then in the evening my travel or personal blog plus  visit also my friends on my link exchange. Well its reshuffle sometimes my personal in the afternoon, I need a break right now because I want to watch few TV shows, so see you folks later…Hehe, drama!
But for sure I can't take a break because while watching I can stop my hands from opening a new tab, haha. But before that this my share of red for Tuesday, taken after gym. This are still good looking chairs, sofa set or sala set but they are already thrown by owners, so if you want one picked your choice.
>
Korean throw anything in the street as long as they don't need it, not like us me Pinoys we keep holding on to them which is sometimes for display. There are times you can see a good looking cabinet in the street, it really looks like brand new and when a truck came they will just tore it down. Sayang!
My husband kept telling teasing me that I should picked the green one because he knows how I want to have a relaxing chair inside our apartment, we don't buy things, furniture and etc., here because we're not going to live here for a lifetime plus our stay in one apartment depends on his work contract, so if he got  a new job it means new apartment.  So carrying just two big back pack is a relief.,
Nothing new today aside from I got a nice deal of apples at Kim's Club Mart, so instead of buying two packages I bought four. I also cooked some spaghetti today as my meal I didn't know that the spaghetti sauce I picked in the counter has red peppers on it so its a bit chilly. I am craving for coffee right now but I can't have one, my 100th sticks just bid goodbye, I have to wait until next weekend so I can have one. Pookie bear don't want to use his credit card  as much as we can, he said I need to wait until his payday.  He send his savings home, maybe for the future generation.  I have one choco sticks left and I am saving it tomorrow but I don't know if I can resist the temptation tonight.
As I am also working in my own office and time, I have my miniature filing cabinet. Where I put my mark pen, scissors and anything which is small and easy to misplace.
Well finally our toilet was fixed, a real plumber came and used a toilet auger to removed the stuck tooth brush, I did not see it though because I run to the nearest bank here in our place to withdraw if ever we need more money to pay the plumber. When I returned home the plumber's truck is not in the front of the apartment anymore, so I when I went inside our apartment someone is having  a cool time surfing the net without cleaning or removing the said toothbrush in the bathroom floor. Pookie bear's co-teacher was the one who called the plumber, I think she look online for a plumber. The guy who first came here its not really  a real plumber but a tile installer, I mean his business is tiles. He is a friend of our landlord so they gave him the business and maybe he is the one who installed tiles in this apartment. Anyway Pookie bear's co teacher also got the money we payed to the first guy, so what I owed to Pookie bear is 2 weeks and half of my allowance. I made a bargain with him if it is fine just to make it two weeks and he said yes, but I make a deal again what if he just deduct half  in on my allowance every week.  Then he replied its fine, 5 weeks.
[Photo courtesy of Alexas_Fotos/pixabay.com]
When he returned to school for his next class, I went to the bank to pay bills and I could say I can pay my bills alone now using the machine, because the last time I pay I have to ask the woman at my back what's next by pointing the screen to her. So on next month I am not going to disturb the guy in the information counter. If you don't yet I am very happy that I finally established a communication my aunt and cousins in Germany,  my cousins are already teenager except for the younger who is eight years old if I am not mistaken. I just saw them on pic when they are a toddler and I am in Elementary., and since then we have no communication with them.So as I feel happy and relieved I decided to enjoy  and treat myself by shopping some small stuff for me. Love my new little  teddy bear..hehe