We maybe loss some pounds in India when we got traveler's diarrhea but we gain more pounds when we arrived here in Korea. You know why? Well because of the sweets we have eaten for weeks, the day we arrived here we found three notices from post office stick in our door, so we immediately went to the nearby postal office but it turns out it is in the main branch. So we took a taxi to get there, the lady in the satellite office wrote the address for us, you might think we are too excited that we can't wait tomorrow to claim the box. Actually we have to claim it because of the water filters, we need water to drink and I don't like buying bottled water when we have filters on the box.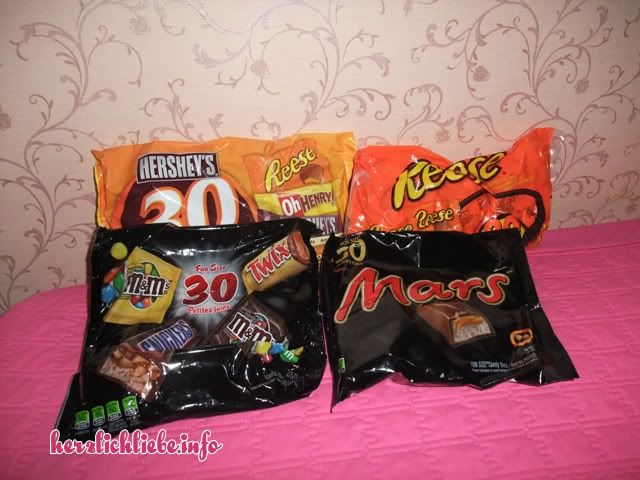 These chocolates are from my mother in-law, they are goodies that are sold during  Halloween days.  My husband asked mom to buy these chocolates for me us, because we are drooling for some sweets during those time, it was shipped through surface that's why it took two months before it arrived to us.
Few weeks later the baked goods from my mother in-law arrived in our apartment. We are not done yet eating all the goodies and there's another goodies for us to lure. So imagine all the calories intake or sugar we have eaten in few days.  I have managed to control myself from eating the chocolates and sweets so the last part of my share was just eaten yesterday. Thanks to Mom and Dad for the sweets and thoughts!