Food and Restaurants, Home and Living February 1st, 2012 | No Comments »
Well after more than one month I have already decided what this blog all about, this will be my journal in expat living here in Korea. To start with it is chilling cold today with -16 degree Celsius, the frost from yesterday are still in the street but most of them are clean and shoveled by locals.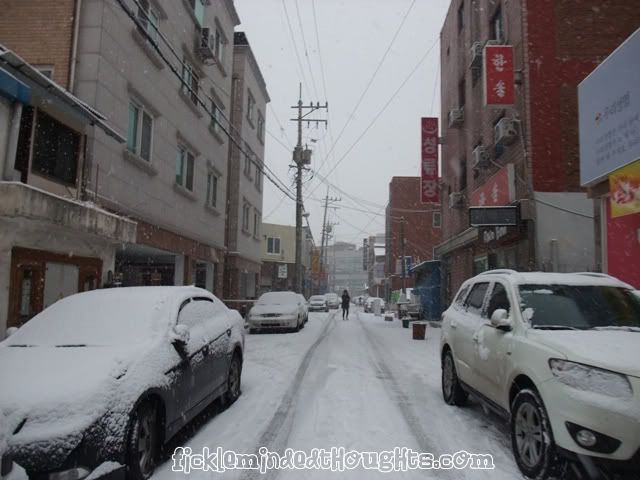 We went to Lotte Super today to shop for our weekly supplies and I have found out that in the nearby building where Family Mart stands is now under-renovation, soon Starbucks will rise in that area. Within two year of living here in Icheon I have witnessed how the city progress, more and more building, establishments are built.
[ Tagged In ] Expat Living, Icheon Living, Icheon Starbucks, Living in Icheon Gyeonggi-do, Living in Korea, Living in South Korea, Starbucks Icheon