Few more days before our vacation but instead of feeling relax and excited. I feel so stressed and running out of time. I have to eat all the food here before we left, my husband keep reminding me to eat the grapes in the fridge or else it is going to be thrown in the garbage, and it means no more grapes in the future as in we are not going to buy this fruit in the future. So today even though I don't feel like eating grapes I have to eat, the grapes doesn't look fresh anymore but they are still sweet and juicy.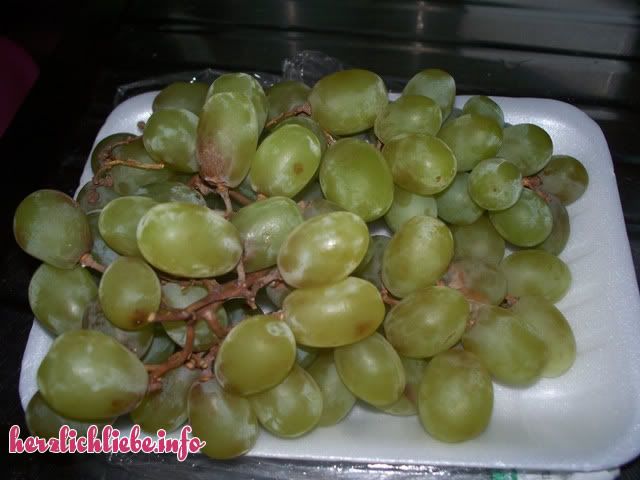 We bought this grapes on sale in Lotte Super the last time we shopped my husband asked me if I am able to eat them before they turns bad, I said yes but few days had passed the grapes are still in the fridge.
Anyway aside from eating grapes my assignment for today is to cook soup because  the zucchini, cabbage and carrots in the fridge will be in bad state if we left them uncooked before our vacation. I have cooked the soup just so lucky that my husband helps me to eat it or else more food is going to spoiled. I still have one dozen of yoghurt in the fridge that needs to be eaten before our vacation, jezz I am going to gain weight that's for sure.