Home and Shopping November 30th, 2012 | No Comments »
Got a headache today. I might have too much salt intake and dehydrated again, we are back to the gym after one day rest. My headache was gone my husband is right after all that working out will help me to feel better. After the gym session I went to Kim's Mart which is now Emart Everyday to buy some supplies. Anyway my husband and I was just surprised a month ago when we found out the name change. It's been a long time since the last time we went to that Supermarket, we are already shopping in Lotte Super despite the long distance from our apartment.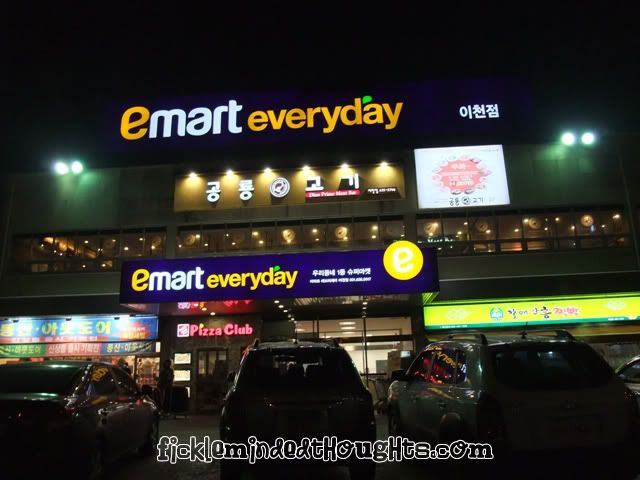 I have found out online that Kim's Club Mart was bought by E-Mart Co Ltd. It seems since last year Kim's Club Mart market share was already in the market for bidding, and some of the bidders are GS, Home Plus, Lotte and others. According to what I have read Kim's Club Mart is set to be bought by Home Plus but Homeplus was only willing to pay KRW 240 billion and this low offer terminated the deal.
Originally posted on ficklemindedthoughts.com on 2012-02-02 12:53:37