Home and Shopping January 15th, 2013 | No Comments »
This is part of shopping centre here in Icheon during normal days it has a lot of shoppers, bystanders and students who are just having fun talking to each other. And this how it looks like when it is rainy days it is empty with people, you can only see few people walking with their umbrella.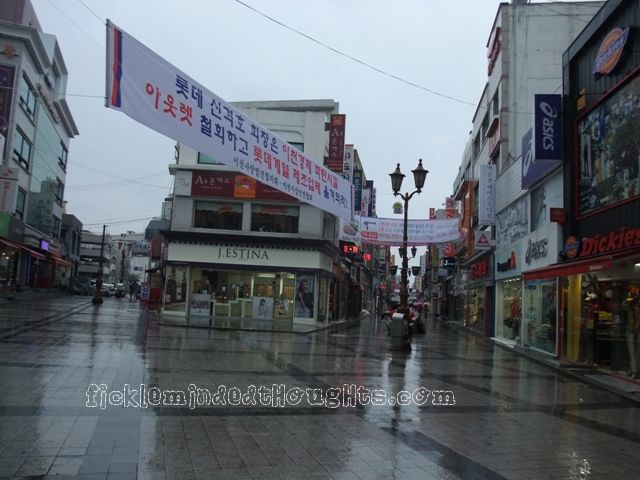 Naughty Cat – this is where I shopped accessories like earrings, key chains and etc., they have cheap accessories no matter what is your style and fashion.