Yesterday is Chuseok here in Korea,  a major harvest festival and a three-day holiday in Korea celebrated on the 15th day of the 8th month of the lunar calendar so most of the establishment are closed aside from the 24 hours convenient store. Instead of feasting with food I am starving for food because of the juice fasting.
Anyway my husband and I decided to take a short walk to energize and let our blood circulate, the more we walk the more hungry I felt seeing food stores and restaurant.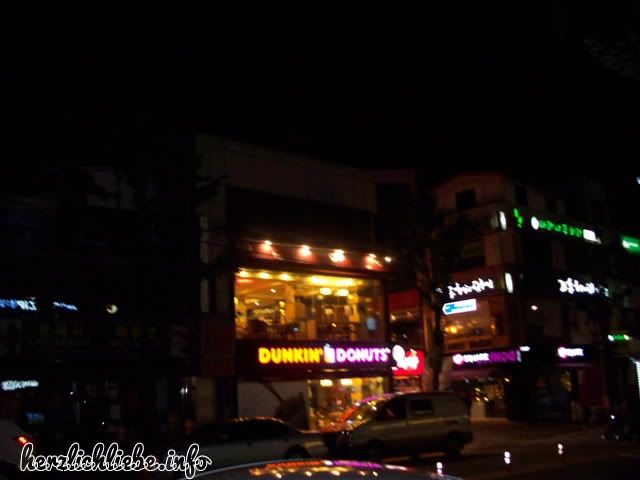 Dunkin Donuts is among one of the open store which I am surprised because before the donut shop is already closed at ten o'clock in the evening but as of last night it is quite full. Most of the people I've seen walking around is family., maybe they're visiting their parents and grandparents. I have seen a mother and her daughter walking, I have thought the child has a white puppy with her on leashed but when I look carefully she has no white puppy with her. Did I just see a white puppy ghost?