Not feeling well these past few days, as of now I have a headache. When I wake up this morning my head already bothers me, I guess my food intolerance strikes again. Haist, I cannot just ate any food I want, I have to make sure it is fresh or freshly cooked or else I will feel sick.
Anyway as I have nothing to blog today, just want to share my favorite chicken recipe here in Korea. A chicken kimchi stew, its been a long time since we had kimchi at home, we stop buying kimchi because it is getting expensive and my husband change his meal plan.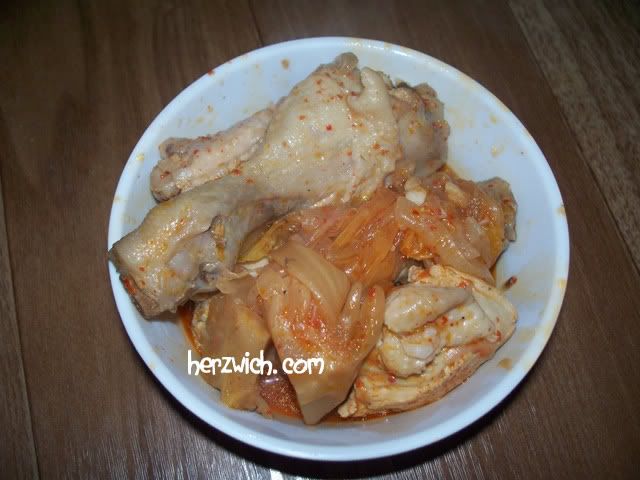 My ingredients:
Chicken, Kimchi, Salt, Black pepper, Oil, Onion, Garlic, Water
Procedure:
In a  sauce pan or in a pot sauté garlic and onions on cooking oil.
Add the chicken to the pan. Friend it a little then add the kimchi and stir.
Add water enough for the chicken to boil.
Seasoned it with salt and black pepper.
Wait until the chicken became  tender.
Serve hot with plain rice.