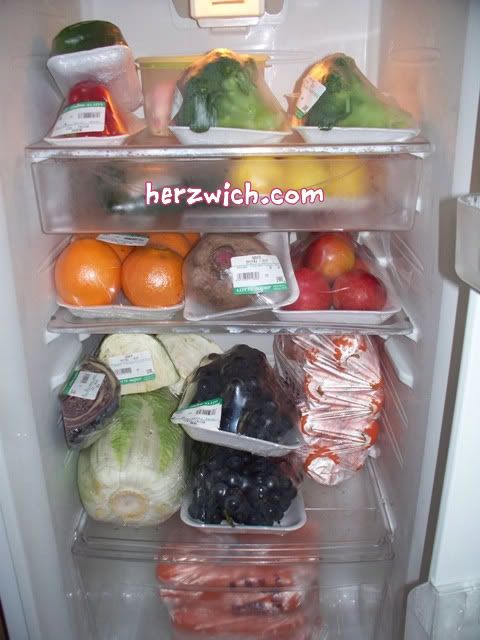 We are now on our third week of juice fasting, after this one more week and then we  can eat soft food other than drinking fresh juice, yeah right we can't still eat solid foods a week after we're done.
Fruits and vegetables that's what we have in our fridge unlike other week where we just shop for fruits yesterday we shopped both.,
We bought fruits like apple which is good for bowel movement, oranges, prunes, plumes, grapes, lemon and plums.
And as usual we bought carrots still in cheaper price, we had beets, cabbage, red and white as well as nappa cabbage, broccoli and three pieces of bell pepper.