It is Thursday again time to share and talk about being a girl. Anyway Girls Talk has a new host on this month, BeautyQueenGene.
OMG! It's hard to say this words, I love my legs, my butt but not my stomach. I am one of those unlucky who did not got a flat stomach eh. I think all of my fats is going there, as my mother says I look like a frog, thin legs and arms but bulgy stomach. Lol! You know even I ate a lot I am not getting very fat, but my stomach is getting bigger.
My asset is my legs, I am not ashamed to wear skirt at school. Feel proud when everybody is looking at me and praising my long legs, my smooth and tiny legs. Hehe wala akong balbon kahit sa kili-kili siguro epekto ng "Ding ang bato!" in short panghilod!…Other envy my legs, my perfect legs once my older cousin says to me. Huwag lang sila tumingin sa tuhod ko, lampa ako noong bata pa eh laging nadadapa..Lol! Anyway That's one of the assets I am thankful I got from my mother my smooth skin, so even I am not white but brown makinis naman balat ko..hehe saka my mukhang hindi tinutubuan ng pimples saka mga matang hindi ko madescribe… My butt is soaring high too, hehe over….. I mean I have a not so big butt in short not pados which sometimes I jokingly tell my mother na yong pagpalo niya sa akin noong bata pa ako ay worth it. It makes my butt bulgy..hehehe
Sometimes I am thinking if wishes really came true, as what I have said before I am a bit if boyish, so once in my life I wish or I talked to my bust not to grow big so my wish was granted, I am flat chested, di naman masyadong flat my slope pa naman. Anyway I love my body, kunting height pa siguro.
Huwag ninyo na lang itanong kung ano hitsura ng legs ko ngaun kasi nadeform na, huhuhu since we started traveling na lawit na dila ko sa kalalakad eh hindi ko pa nakikita anino ng hinahanap namin, yon pala naligaw na. And finally since I am attending work-out in a gym, waaahhhhhh…..nagkamasel ang wala kung kamasel-masel na katawan. Pakonswelo ni hubby "Its okay, I like it" hmmmp but I don't like it eh.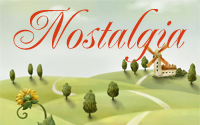 Anyway I am sorry folks, I can't post the continuation of my so called novel I mean life, it's too long to encode. I think the other pages is also missing so have to find them on my bag. Seeing this pic it feels nostalgic to me. Those photos were taken in our sala, our mini-stage during photo shoot you're not going to be surprise if you see all of my pictures were taken in that place. My first photo I am wearing my sister's uniform in Kanidugan festival, part of their costume. Second my skirt from high school when we dance in the tune of Asereje, dunno if I dance that time or I just turn around and finished. Haist malambot pa sa akin ang kawayan. Kailangan ko muna ilaga baywang ko before dancing. Hehehe