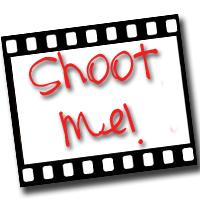 Philippines is well known in celebrating fiesta, there's town fiesta, barangay fiesta and so on..when our barangay (
the smallest unit of government
) celebrates fiesta there's always an awards night or beauty pageant. Awards night for the basketball or volleyball tournament, a program like this will not be complete if there is no open disco for everybody.
Mostly I went there with my family just to watch the first part of the program and little part of the second part it which is the disco part. We're just contented standing in the corner together with the other people who can't afford to buy a table
like this.
Usually table cost P300 – P1,000 ($6-$20), the higher the price the more food in top of the table like chicken lechon (roasted chicken), beers, softdrinks and finger foods. Lechon is always part of a fiesta celebration.
The benefits on being on a table is you have a good view with the stage, you're relax sitting in a chair and you have food to eat.
I am not after the table , as we always jokingly said "We are just going to bring our own table from home" then laughed. The only thing that matter is when you saw your other relatives sitting on a table and never care to talk to you or a simple invite to sit with them even it is not true to their hearts (plastic invitation) well you know you are not going to accept it, who the heck will sit in table with her home clothes and slippers? The thoughts always count eh. They don't know you in that particular of time, anyway they always don't know you so what else to expect from them.
Things had change when I become what I am now, they know who are me and I now exist on their senses. Our house now exist on our place because now they can always see us if there's a special gathering to attend too that we always don't know. C 'est lavie!
This photo is a bit of memorable (lol) because this is the second time I was not a by-stander anymore and this is the first time we bought a table, some of my cousins contribute so they can sit. Others just sit and buy their own chair which you can't do to them if they own the table, anyway
I
we invited them so no harm.
The people on the photo (L-R) Me, April (My father's cousin on vacation in our barangay, they said we have to call her Aunt, I am older to her, she is just 18 yrs. of age), then some guys cousins.