Before shopping to Lotte Super last Friday we first visit Lotte World Mart, they are not connected to each other. The latter is an Asian store that own by a Thai man/family. Most of the products are around Asia specifically Thailand and Vietnam and few products from the Philippines. It is our second visit to the store since we discover it,  our main purposed is to look for buko juice and as well to buy some seasonings for cooking sinigang, frying and etc.,
So here's what I bought 2 Knorr Sinigang sa Sampalok Mix (Original), 2 Knorr Sinigang  na may Gabi and Maggi Magic Sarap all-in-one seasoning granules, I don't know how much this cost in Philippines right now but all of these cost W10,000 here or $9.  I guess I can already buy pork in  wet market if I am in Philippines isn't it?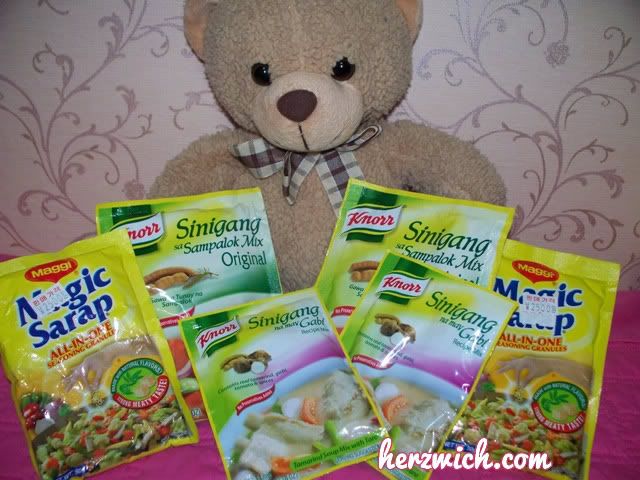 Unlike those old times if you want to cook sinigang sa sampalok all you need to do is climb a sampalok tree or use santol to make the soup sour but since we are developing country, most of the trees are now cut just to build a house in the certain land, but I guess this seasoning powder/granule is a little easier than climbing a sampalok(tamarind) tree. Lol!