That's the name of a newly open Yoga Club in Icheon, it just beside Coffee Stony. I happened to pass by while going to the bank to pay our utility bill. I immediately take a snap so I can share what's the new development in this city. In our two years here Icheon had a progress more and more establishment are built.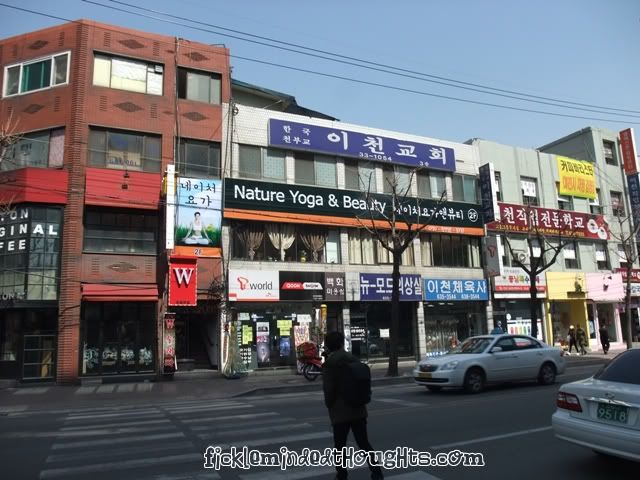 Anyway if you prefer yoga than working out in the gym you should try this club. According to Wikipedia Yoga is a physical, mental, and spiritual discipline, originating in ancient India.The goal of yoga, or of the person practicing yoga, is the attainment of a state of perfect spiritual insight and tranquility while meditating on the Hindu concept of divinity or Brahman. The word is associated with meditative practices in Hinduism, Jainism, and Buddhism.
Now a days yoga is one of the method to lose weight and feel beautiful inside and out.