I am not really into flavored coffee, coffee and milk is already fine with me, so I seldom buy coffee on coffee shop.  Few nights ago we happened to stumble to Gs25 for late snack and I have seen this Starbucks Frappuccino (Mocha) and I remember I have these kind of drink last Chuseok when we are in Busan so believed it or not it is almost one year since I had this., haha..
So I asked my husband to treat me a drink in short I got these bottled cold coffee, I found the bottle cute so instead of putting it away on the recyclable bin in our house I keep it.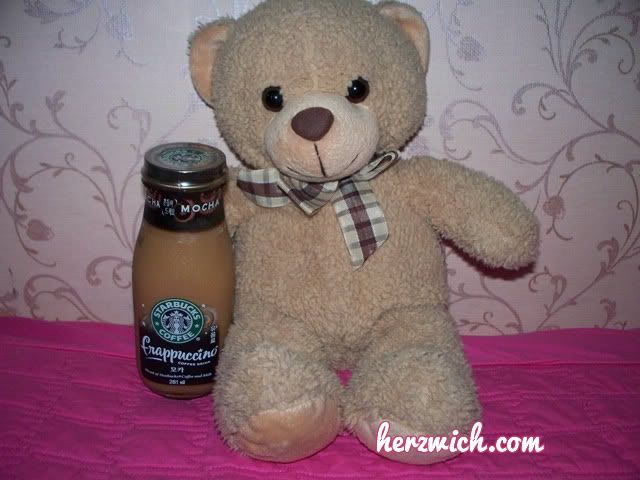 And I it is not a mistake keeping it as it serves as my bottle on our juice fasting,  here's my first juice on our first day of our juice fasting (last Friday), it is a mixture of carrots, cabbage, ginger and etc., after drinking this juice it gives me weird feeling, my stomach feels upset it feels like there are rats running around looking for place to hide.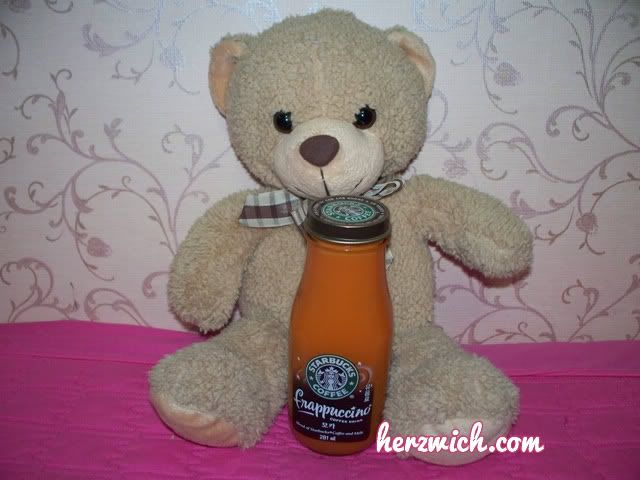 I was not able to started it fully that day because I have eaten the remaining rice as my lunch top with spaghetti sauce and  for dinner the songpyeon.