Hi guys its been a while, yesterday the box from my Mother-in-law arrived. Pookie bear told me not to open it, so when he arrived he asked me if the box arrived, I replied no and then he started whining, haha. Then when he enter the room and see the box behind the door, he laughs upon knowing I am good timing him. As usual he won't open it and keep teasing me, it smells good and etc.,as I am also excited to know what's inside I keep insisting to let me see it, but the more I insist the more he won't open the box. So when I told him I am not interested to know what's inside and never gave him a single look while he is teasing me, he opened it immediately.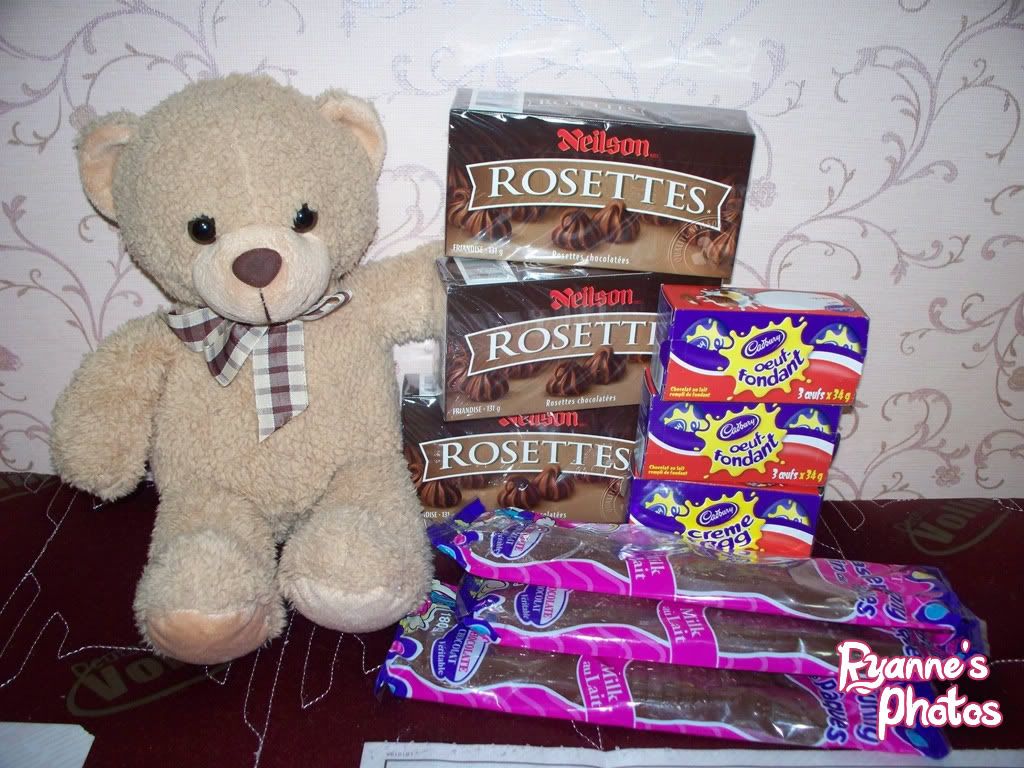 The box contains 2 shirts, few under wears, chocolates and my stuff. As it is not my clothes I am not authorize to take photo of them . Lol!
These are my stuffs, samples from different companies which I mailed to Canada, when I asked him if he asked Mom to mail them, he replied no so I am so happy when they are included in the box.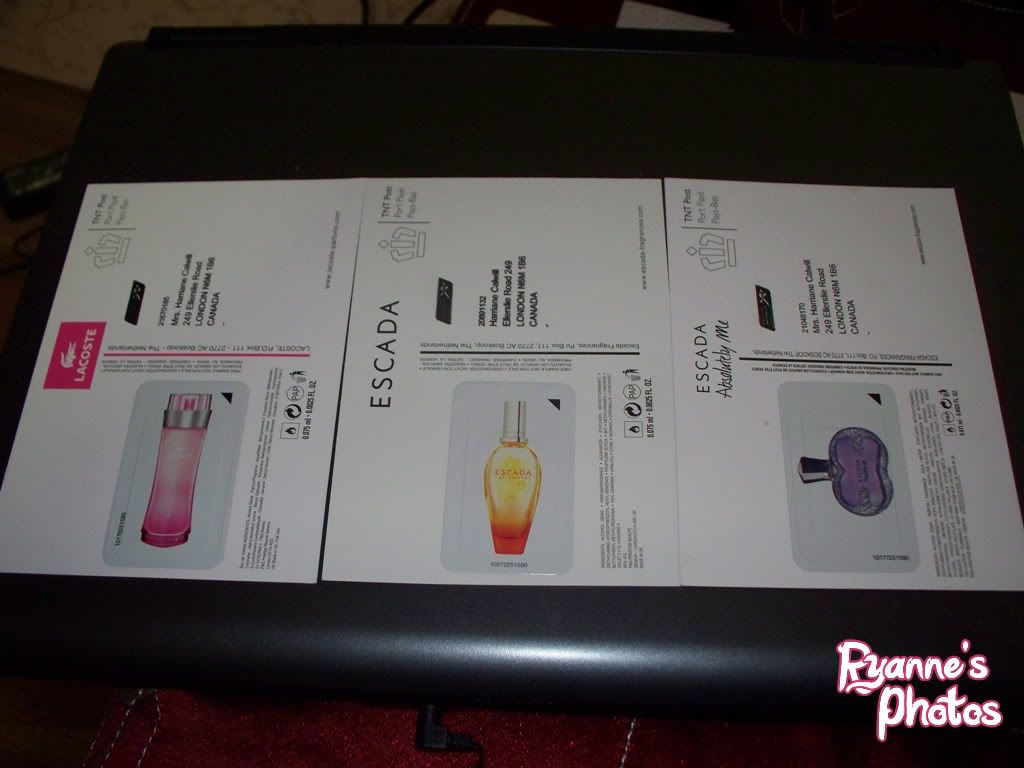 I thought these perfumes are on a bottle but I was wrong they are just a tiny drop on a small sachet.