Had a busy day today, I wake up around two o'clock in the afternoon, read bit of news online, clean around our small apartment and cook my food.  Pookie bear and I also fixed our bathroom sink as the water is moving slowly so we are like plumbers unplugging a plugged sink, so the end result I need to clean the bathroom, that's why the whole apartment is smelling bleach right now.
Nothing else happened this weekend aside from I can't wait anymore for a perfect time to wash the thick blanket, so I washed it today so for sure I have no blanket to use tonight, well I thought my task for the day is finished well it looks like not yet.  I just finished cleaning the kitchen specifically below the kitchen sink, its kinda moldy and it is hard to clean as there's only small space, haist!  Into my observation this apartment was built in a wrong way, much better if the kitchen is in the place where the balcony is so when you are cooking the smell is directly going out and not wandering inside the apartment before it popped out.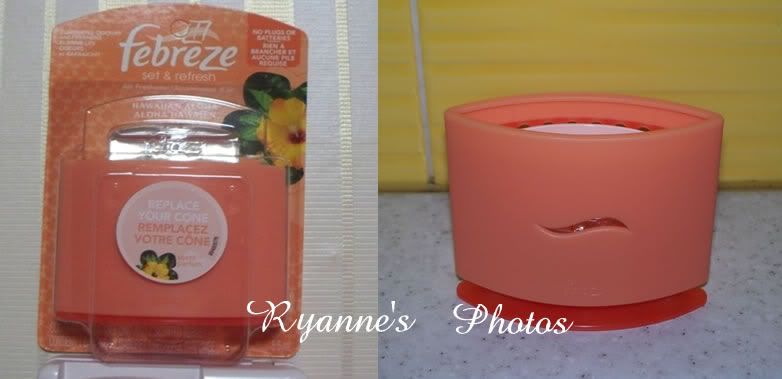 Just thankful that we have this sample from Febreze (Hawaiian Aloha™) where you don't need to plug it or use batteries and it will eliminate odor and freshen up. All you need to do is insert the cartridge and it will activate upon insertion then pull up the bottom for full freshness experience or just remain it close for small spaces.
So right now our apartment especially our kitchen smells like scented perfume, with the bright, tropical scent of Hawaii's beautiful and fragrant hibiscus blooms, such an exotic smell eh. Love it!